Now who doesn't love opening a new shiny laptop?
One of the best parts of having a business and being a freelancer can be when you know how a shiny new laptop can reduce your tax bill – and a fabulous laptop case is a joy forever and tax-deductible too!
(Tax-deductible means HMRC allow you to take the cost of these items from your business income so you pay less tax. Only the business part though, if you also use it for personal).
So when you need to invest in a new laptop, tablet, or want to time your purchase well to reduce your tax bill, read on.
Luscious Laptops
Macbook Air, Apple, from £749
I do love my Mac. Once Apple introduced track pads that worked with a tap, I was sold.
Macbook Pro or Air, you need to talk to the lovely Apple ladies and gents about which one. It's like deciding between double chocolate fudge cake or black forest gateau.
Let's talk money as these babies ain't cheap.
Lea has some sage advice about buying a new Mac, although obviously I can't condone chatting up the staff to use their discount.
I can suggest doing what I did and buying a refurb. You can't choose your own spec but you do get all the Apple guarantees and all that jazz, for a lower price.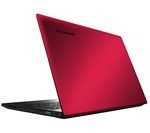 Randomly chosen laptop with pretty lid (Lenovo), randomly chosen retailer (PC World), £299
The last time I had a laptop that wasn't a Mac was when my (very good) IBM Thinkpad ascended to the laptop heaven in the skies in 2009. I'm sure there are lots of people you can ask and give you better suggestions than me selecting a pretty picture at random.
But the relevant point here is that HMRC doesn't care which laptop you buy, if it's new or second hand. They do care that you claim tax relief on it right (that's the bit where you know what a capital item is and what to do with it. Clue: it isn't wrap it in pretty paper with a gauzy ribbon).
More details on that later.
Tasty Tablets
Ooh, that's a big pic. Couldn't find a smaller one. iPad, Apple, from £399
Tablets.
Handy things, I use my partner's for Facebook to stop me going on my laptop and working, yet again. I am reliably informed that they're great for travelling and working from the sofa. Personally, I have trouble doing much with it beyond Facebook and Pocket.
They're capital items too and the business use is tax-deductible.
Amazeballs Accessories
Sew yourself a quilted laptop case, The High Tea Cast, £uptoyou
Let's talk accessories.
Why not make yourself a business laptop case?
You can go the quilter route if you're that way inclined or choose a 'more formal' material than polka dots. Keep records of your costs, and probably this one goes in expenses if you make it yourself. Still tax-deductible if it's business only.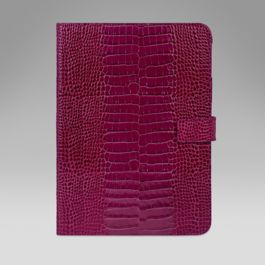 iPad case, Smythson, £325
This little beauty is what you buy when you land that major client and after they've paid you. Or if you fancy something handmade….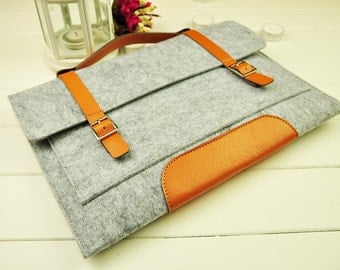 Lenovo laptop case, Etsy, £19.59
Perfect for a face to face pitch.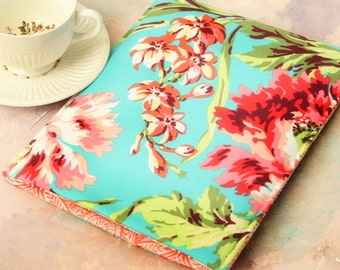 Macbook case, Etsy, £18.78
I love this case. It's inexpensive, elegant and quirky. My own Macbook case has leopards and giraffes on it. Raaawwww!
Shopping for a laptop case for business is one of the best parts of having a business and freelancing.
Basic Bits & Pieces
External hard drive, thumb drive, Time Machine (Apple not Dr Who), keyboard….
Most are capital items and tax-deductible.
The best part about all of these fabulous laptops and accessories?
The business part is tax-deductible.
If you use it 100% for your business, then it's all tax-deductible and it's what's called a capital item. If you don't use it all for your business, you can claim the percentage you do use in your business.
How To Claim Capital Items
A capital item is a cost which is something that will last several years at least.
Most capital items a freelancer like you will buy will be tax-deductible, but don't assume they all will be. Keep a separate record of them from your expenses and put them in the relevant box on your tax return (more details in the Tax Return Toolkit).
The best part is that investing in a new laptop can be a great way of legally and ethically reducing your tax bill, if you time it right (and don't be silly and spend more than you would have done otherwise). Come talk to me if you fancy doing that for yourself.
This is the best reason I have ever heard for making quality spending decisions so you can time investing in yourself and your business to reduce your tax bill.
Last week: Tax-Deductible Stationery Gift Guide
Next week: Tax-Deductible Photography Gift Guide